He turned on his President – but he didn't get away with it.
Some of you already know about the turncoat "Republican" who caved to Democrats and the media. Oh boy, is he about to regret it!
He may say he's a "moderate" Republican, but even moderates know the Mueller Report and the Attorney General cleared Trump.
But this Republican is calling for his impeachment anyway. He says he's got a different reading of the report. Sounds like someone who caved.
Now I'm sure this RINO expected a little blowback, but this former tea party leader never could have expected the tsunami coming.
From Daily Caller:
Republican Party lawmakers and officials slammed Republican Michigan Rep. Justin Amash, who called for President Trump's impeachment in a series of tweets Saturday night.
Who came out against him? Well, here's three big ones: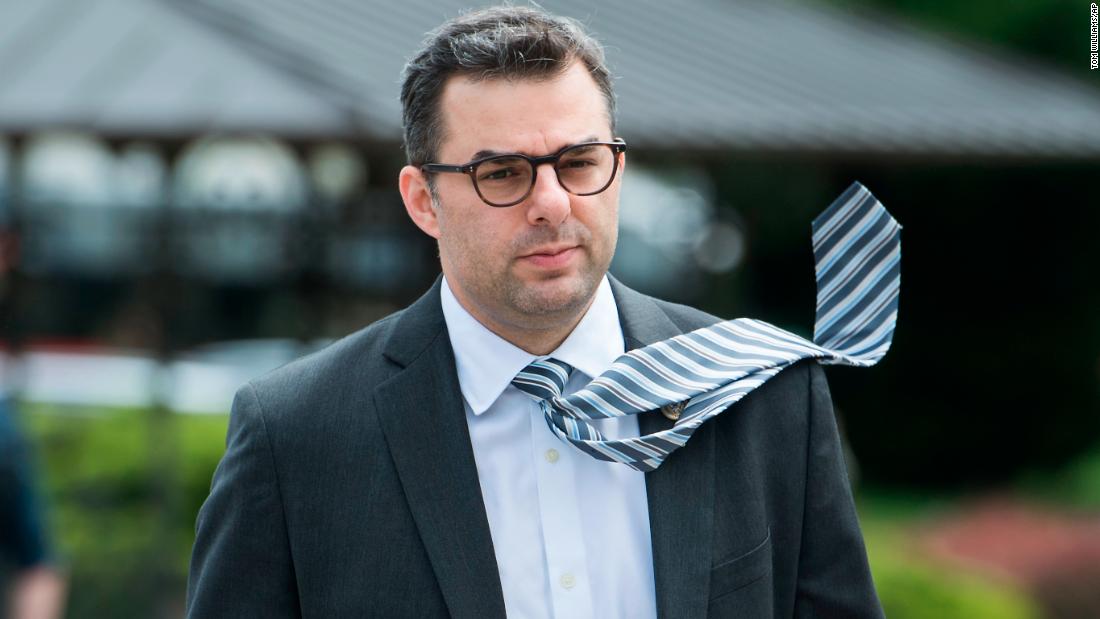 The House Minority Leader McCarthy slammed Amash, saying the attention-craving lawmaker just wanted some liberal media love.
Even NeverTrumper Mitt Romney slammed the guy. You know it's bad when Mitt backs up Trump.
And Donald called him out – and blew a hole in his possible plans: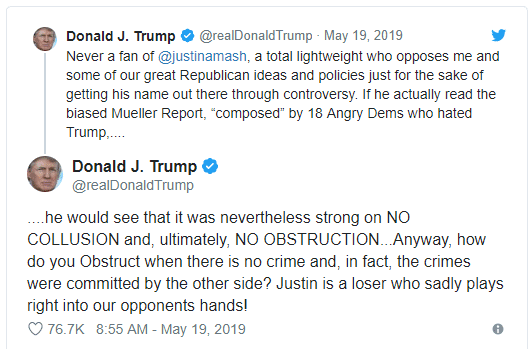 Lightweight Loser who may want to run against Trump in 2020 – sounds about right to me!
And Republicans aren't just denouncing him across the board – they're making a big move against him.
It's getting much worse for the fair-weathered Republican.
From Washington Examiner:
After becoming the first Republican congressman to call for President Trump's impeachment, Michigan Rep. Justin Amash now has a pro-Trump primary challenger.
Boom! This is what happens, Amash, when you slam the only man making America great again.
Did Amash forget that Trump won Michigan? Has he not been seeing the success Trump has scored for the state and the rest of the country?
I guess so. Now a pro-Trump, pro-jobs, pro-life, pro-2nd Amendment conservative, Jim Lower, is gunning for Amash's seat.
You deserve this Amash. You represent everything wrong with Washington insiders. You smeared the leader of your party, just for some brownie points from CNN.
Now, it looks like you're going to have to fight to keep your seat. Something tells me it won't be easy.
SHARE if you think Amash should get voted out!